fawN's Art
Here is my Neopets Art Gallery submission: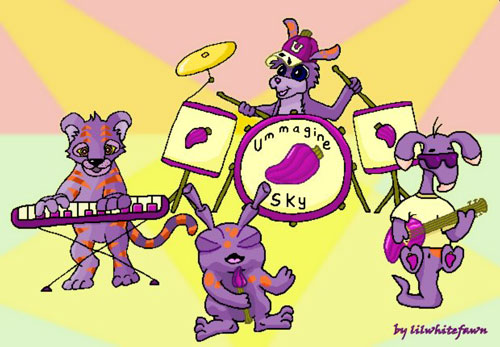 created after a made up Tyrannian Concert Band themed after my favorite Neopets item, the Ummagine!

of which I have collected close to 100,000. I have scans of some of my other drawings and paintings which used to be on here before my pages were deleted from inactive updates, so I must find if I have copies somewhere. Otherwise I'll need to rescan or take more pictures (our digital camera is broken too!)
More artwork was displayed on my pages before they were deleted from inactivity, so I have to find (or rescan) those!