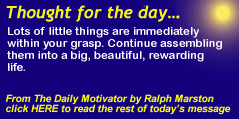 Search Engine Ranking
"WESTERN HIGH SCHOOL CLASS OF 1955"
---
"Peegs' IU Hoosier Hoop News"
---
"Check Out The Official United States Time Clock"

"Check Back In History"
"NEWSPAPER ARTICLES WRITTEN BY UNCLE RAY"
"THE ORIGINAL KOKOMO LADY WILDKAT PAGE"
"Kokomo Lady Kats Dream Season; 2000-2001"
"Kokomo Lady Kats 2001-2002"
"Kokomo Lady Kats 2002-2003"
"Kokomo Lady Kats 2003-2004"
"Kokomo Lady Kats 2004-2005"
"Kokomo Lady Kats of 2005-2006"
"Kokomo Lady Kats Of 2006-2007"
"My Page Of Memorials"
---
Sign Guestbook
View Guestbook
Links to other sites on the Web
Whatever Happened To??"
Ray & Ramona,s homepage"
"GAMES TO DOWNLOAD"
---
FREE GRAFICS"
---
What I would like to see
My memories of the past
Why is it to be?
My Views on Wrestling
"Ray's 20th Century"
"The Kokomo Tribune's Ten Best Athletes In Howard County"
"SOME OF MY FAVORITE SITES ON THE WEB"
"HOMETOWN NEWS"
"WORLD NEWS"
"C-NET"
"WRESTLING LINKS I LIKE TO GO TO"
My views are my own, and they are not to offend anyone. If you have any views that you would like for me to add to my page, feel free to send them to me at my e-mail address
© 1997-2008
arermdrd@earthlink.net
Memories
My Hopes
My Views
Why Is It
---
You are one of the 171,000 visitors to this page since Jan. 1st, 1998. Thank you for visiting.
This page hosted by
Get your own Free Home Page
This page and all of its contents are property of "Uncle Ray Thoughts". If you have comments or suggestions, email me at arermdrd@earthlink.net
Or At
uncleray@earthlink.net
Copyright © 1997-2008 All rights reserved.